In addition to their family, business, and philanthropic activities, the partners enjoy the rewards of travel, skiing, cycling, swimming, hiking, and golf.
They share a love for sailing, and have campaigned competitive race yachts for the last 15 years.
---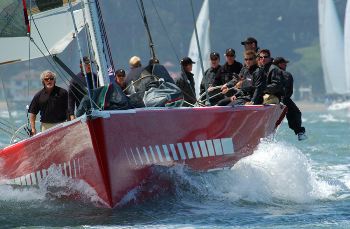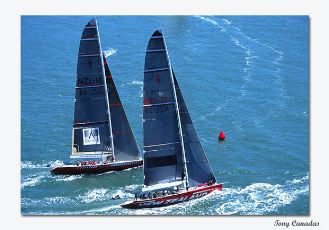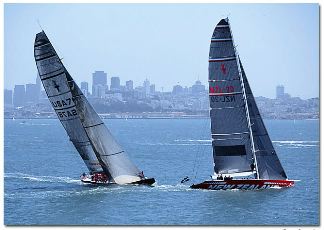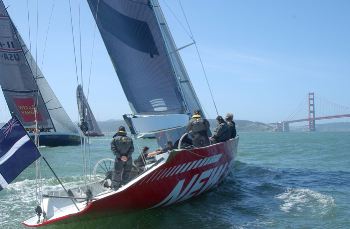 Broadreach partners own and race the America's Cup NZL-20. The photos above were taken during a series of IACC fleet races in San Francisco in 2002 and 2003. NZL-20 has a colorful history, exceptional design, and is a joy to sail.

San Diego 1992 marked the inauguration of the IACC class and the New Zealand challenge built four boats, one of which was radically different from any others of that generation.

Bruce Farr's "breakthrough" boat, NZL-20, was smaller, wider and lighter than any of the others in the class of '92. It also had a groundbreaking, double-strut tandem keel, eliminating the rudder. The design offered excellent lift, but proved difficult to steer in tight match-racing manuovers.

Nevertheless, the Kiwi team advanced through the challenger rounds and looked poised to win the right to sail for the America's Cup itself. But, at the last minute, their charge was halted by their Italian rivals, who mounted a twin attack with a series of technical protests off the water and some aggressive sailing on the water.

The Italians ultimately came from behind to knock New Zealand out of the competition by 5-4. NZL-20 holds a special place in the hearts of Kiwi's, and its radical design concepts are still being explored today.



---