The Broadreach partners are actively involved in philanthropy that has local, national, and international scope with a focus on community renewal and land and wildlife conservation and social enterprise. Following is a list of organizations the partners support and are involved in. We encourage you to visit these sites to learn more and to get involved. We recommend Charity Navigator as a reference tool to make sure contributions to your charities are being used efficiently.

---



Real leadership. Fresh ideas. Positive results.
Welcome to Kinship Conservation Fellows. We've changed the emphasis of our name
- from "Institute" to "Fellows" - to better reflect our mission to develop a dynamic
community of conservation leaders. The Fellows are the heart of Kinship, a global network of
innovative, entrepreneurial professionals dedicated to effective conservation.

If you're interested in exploring market-based solutions to environmental problems –
you're in good company here. Kinship offers fellowship programs to select groups of mid-career conservationists.
Each class of Fellows comes together for a month of practical, hands-on training in leadership skills,
business principles and project development.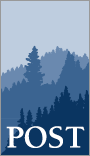 The Peninsula Open Space Trust (POST) is a nonprofit land conservancy that gives
permanent protection to the beauty, character, and diversity of the San Francisco Peninsula,
for people here now and for future generations. We encourage the use of these lands
for natural resource protection, wildlife habitat, low-intensity public recreation, and agriculture.







The African Wildlife Foundation, together with the people of Africa,
works to ensure the wildlife and wild lands of Africa will endure forever.







At Ecotrust, our mission is to build Salmon Nation, a place where people and wild salmon thrive.







REDF, formerly The Roberts Enterprise Development Fund, creates opportunities
for homeless and low-income individuals to move out of poverty. We partner with
a portfolio of San Francisco Bay Area nonprofit organizations to create jobs and
training opportunities in social purpose enterprises. In these partnerships,
we offer financial support, business assistance, human and intellectual capital
and other customized support to build organizational capacity.